Coral System



Design / Jack Liu, Jimmy Jian
Programming / Jack Liu
Technical Support / You-Cheng Lai
Animation / Shih-Chen Chen
Photography / Meng-Chi Liu
Model Making / Zong-Yan Lu, Tyler Lai
Year / ‬2018



Brief
Coral System is a set of structural form-finding generative systems based on the principle of demolding that enables designers to rapidly explore a wider range of possibilities for form finding under conditions that comply with manufacturing requirements.

Today's CAD only plays a role in aiding designers to communicate design intent after finalization of 3D model. By building generative algorithms, however, not only allows to rapidly generate unlimited numbers of design alternatives in parallel in compliance with design specifications, but also helps designers open up a wider range of possibilities for form explorations.










Design Principles
The prototype of Coral System, which comes from the demolding principle of mold design, challenges the conventional demolding approaches. It allows the model to be generated randomly upon a predetermined parting surface to ensure the model can be split by both the cavity and the core of the mold. It is also done for the purpose of increasing the model's complexity by adding the model to each pair of the planes in 3D coordinate space – or, even more, non-directional planes.




models and molds based on 1‭, ‬2‭ ‬and 3‭ ‬Axises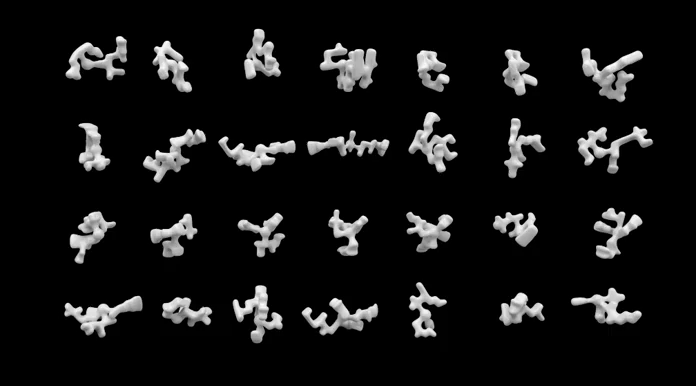 a series of models generated by the same system
original models
models with parting lines
models with patterns