Interactive Cutlery



Design‭ /‬‭ ‬Jimmy Jian
Material /‬‭ ‬Janie Chu‭, ‬Jimmy Jian
Photography‭ /‬‭ ‬Farzad Lee, Jimmy Jian
Model / Tobias Löhe, Farzad Lee
Year / ‬2019



Brief
Robotics has been using in our daily lives in many aspects. How would this continue? And how would people view this trend? This project imagines that in the future of Post-scarcity, robotics has been integrated into all aspects of our lives that we even use it to enhance our eating experience.

Interactive Cutlery is part of the research project 'Soft Robotics ++ Food Design', which aims to create new eating experience by applying soft robotics in food design field. This project started from explorations to find new scenarios for the technology. With reference to the multiple categories of food design, the project was divided into two parts: Design for Food and Design with Food. In the first part, designer tried to design unconventional cutlery that tickles new eating experience. As for the second part, designer tried to design edible robots that create new sensations in mouth. The following is the outputs of the first part.







The outputs of part one is a series of interactive objects that tickles new eating experiences, including various Inflated Spoon for different foods, and Moving Plate that moves the food above. Both create weird but pleasant eating experiences.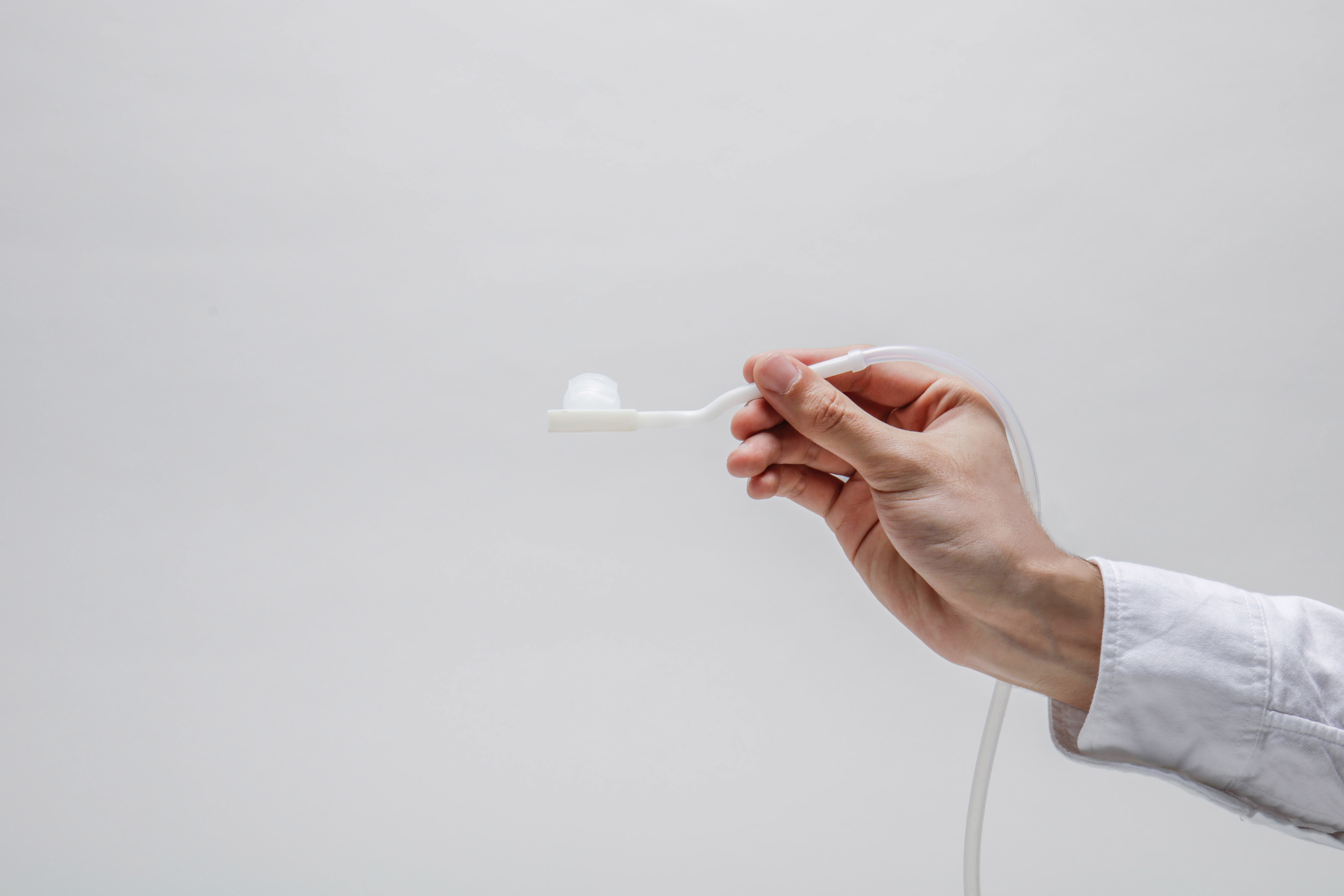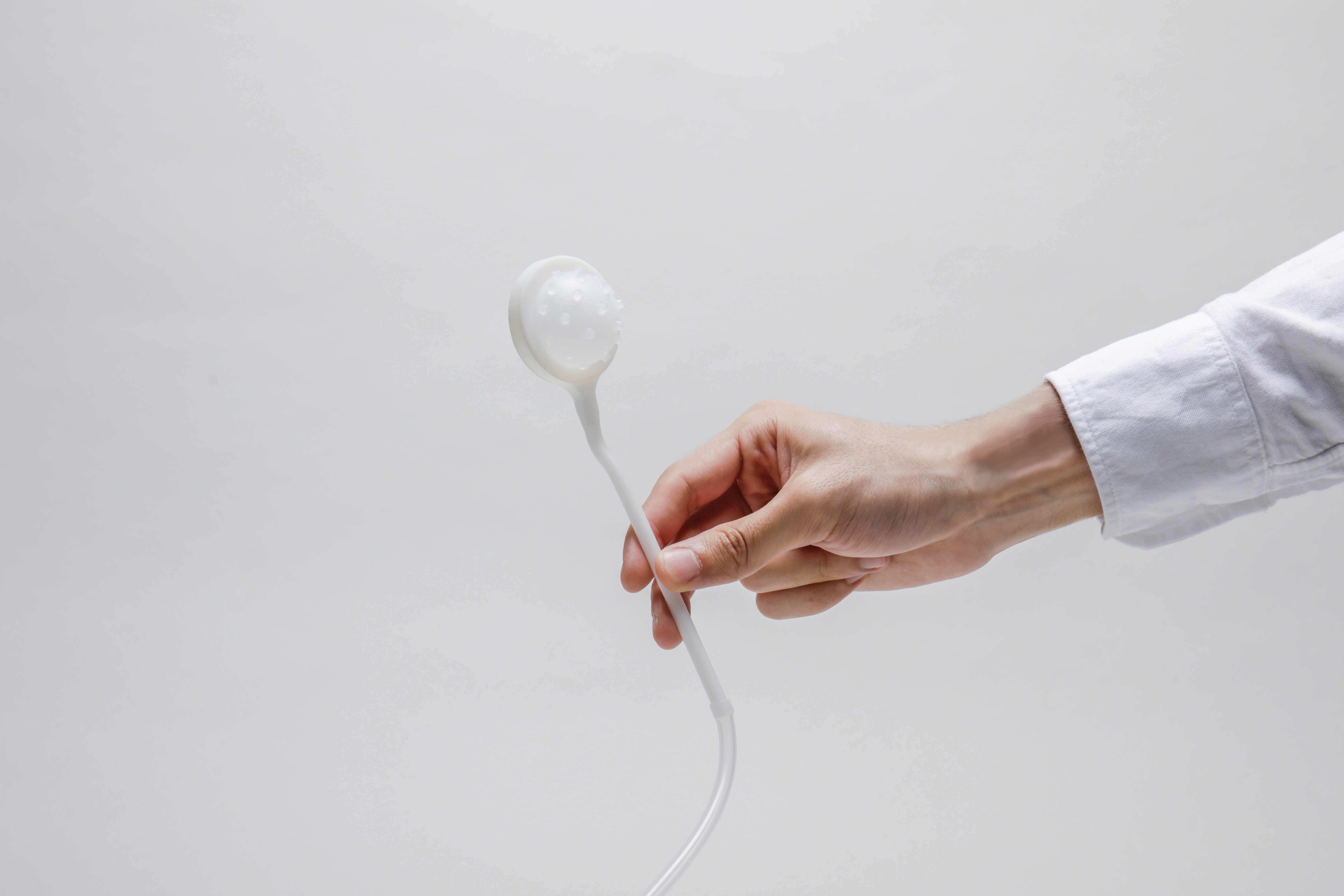 Inflated Spoon 01
Inflated Spoon 02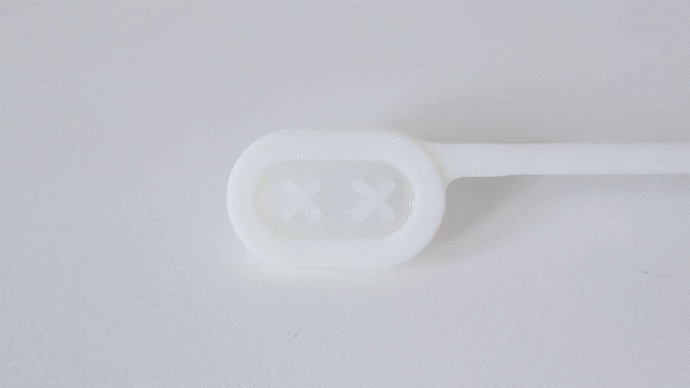 Inflated Spoon 03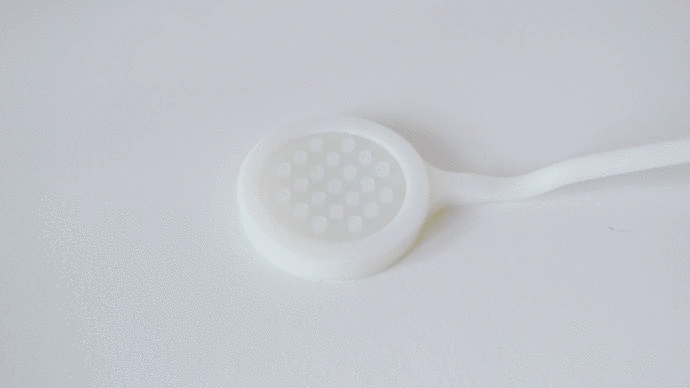 Inflated Spoon 04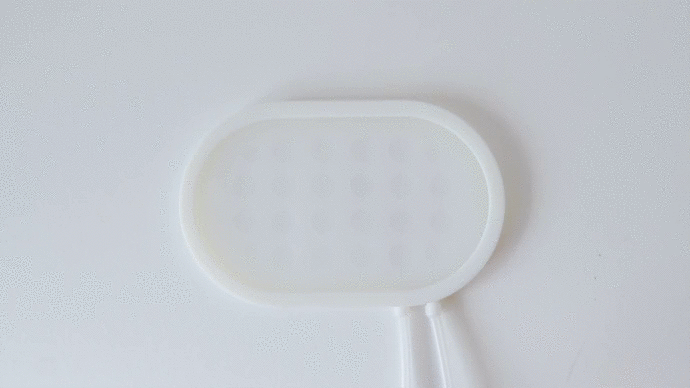 Moving Plate left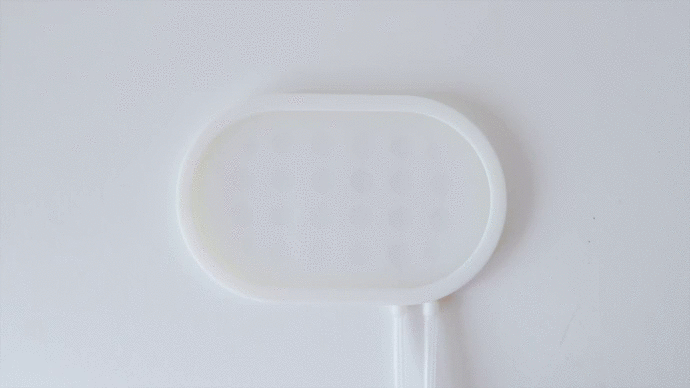 Moving Plate right



Mechanism
One or two actuators can be controlled with a simple setup consisting of an Arduino microcontroller equipped with a motorshield and pneumatic solenoid valves, air pumps, and a battery pack. The components are assembled as shown in the photo. All wires are connected by using the screw connectors on the motor shield. With the Arduino setup, the inflation and deflation of the actuators happens by switching the pumps and valves on and off.




arduino air pump




Exploration Process
A large part of this project comes from experimenting with materials. It was a design through making process. Here are some records of the exploration process.




testing molds and silicones
form finding
final molds and silicones
first working prototype